User Groups
Groups and clubs that support TI-99 users.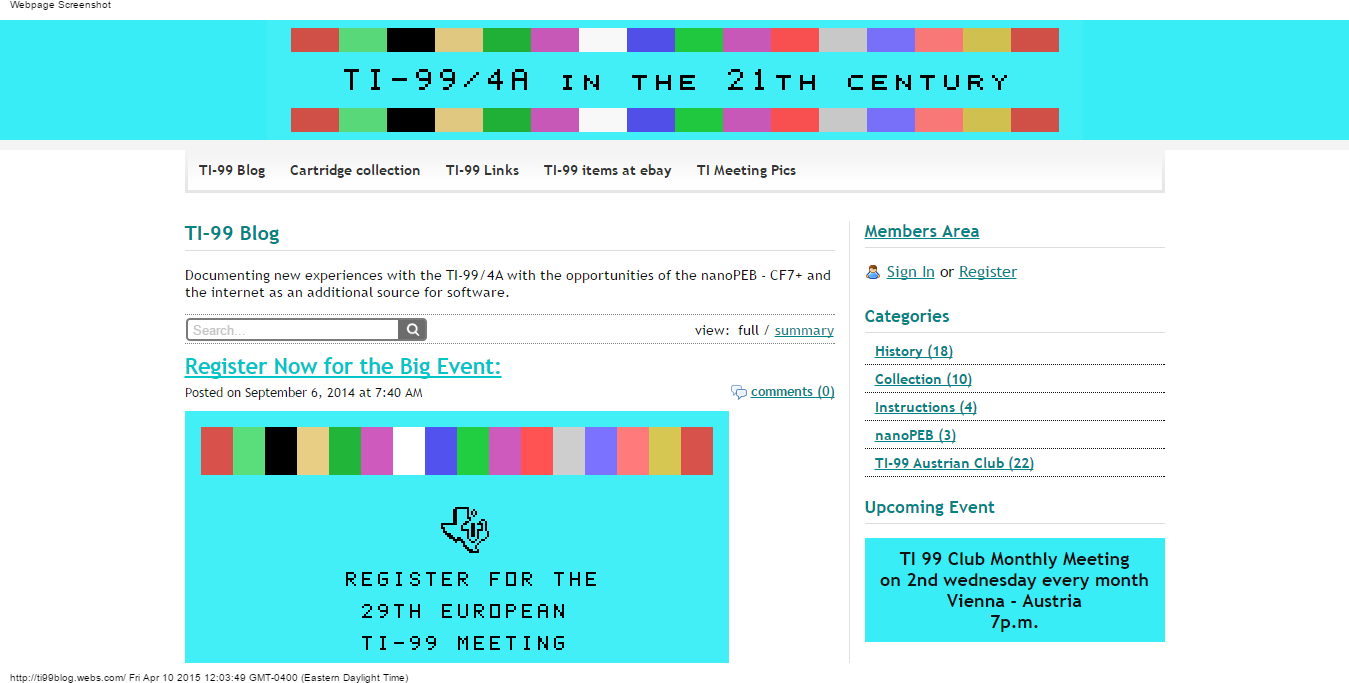 TI 99 Club- Vienna, Austria
Documenting new experiences with the TI-99/4A with the opportunities of the nanoPEB - CF7+ and the internet as an...
ti99blog.webs.com
|
Details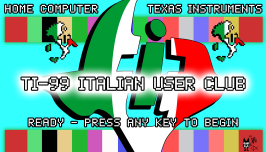 TI-99 Italian User Club
Italian user group website. Has a forum, gallery, downloads, and a terrific database of software and hardware.
www.ti99iuc.it
|
Details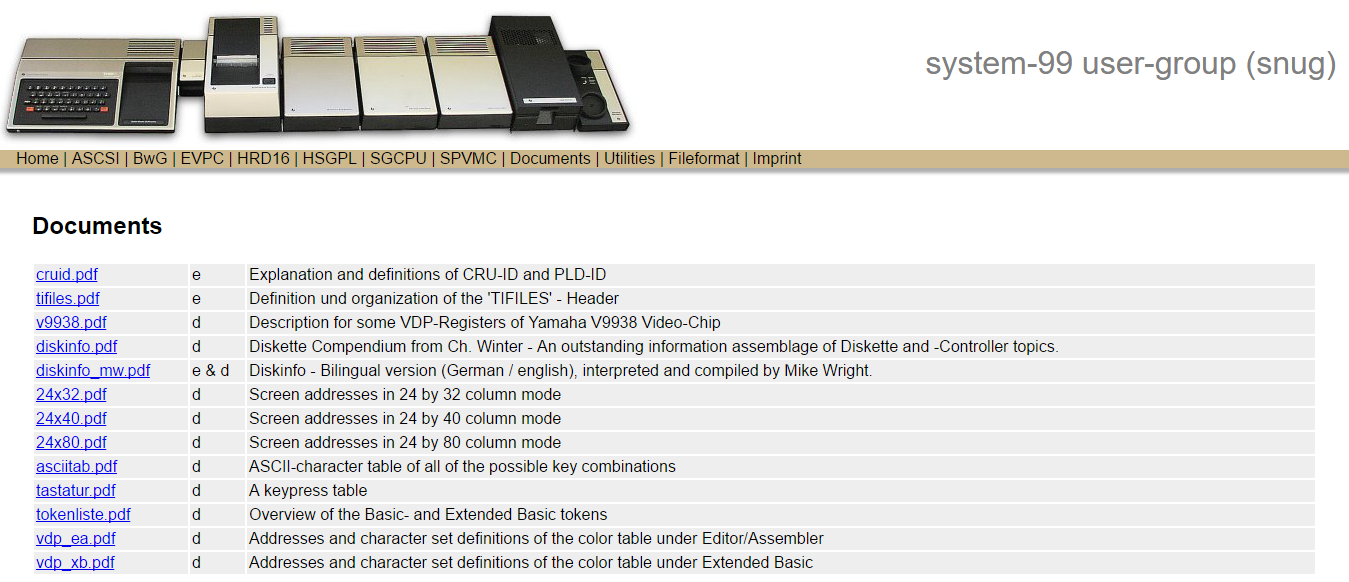 System 99 User Group
English version of the System 99 User Group (SNUG) in Germany. Link to German version at the bottom of page.
snug.blogdrive.eu
|
Details