emulator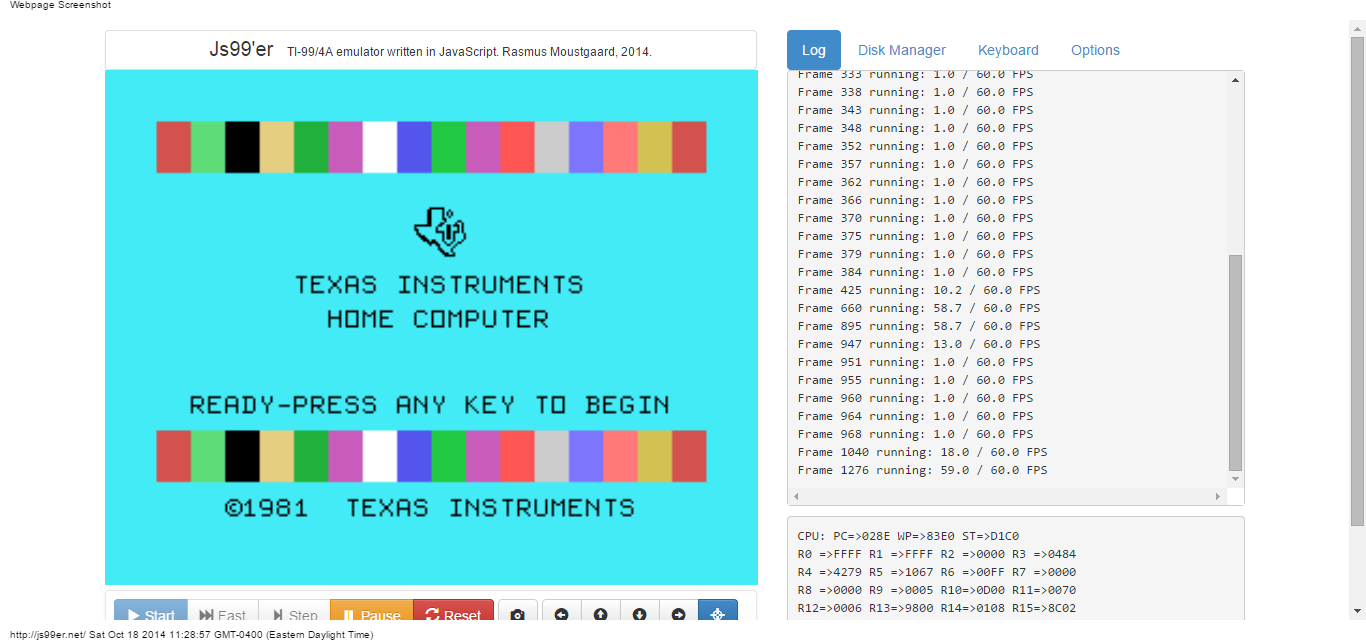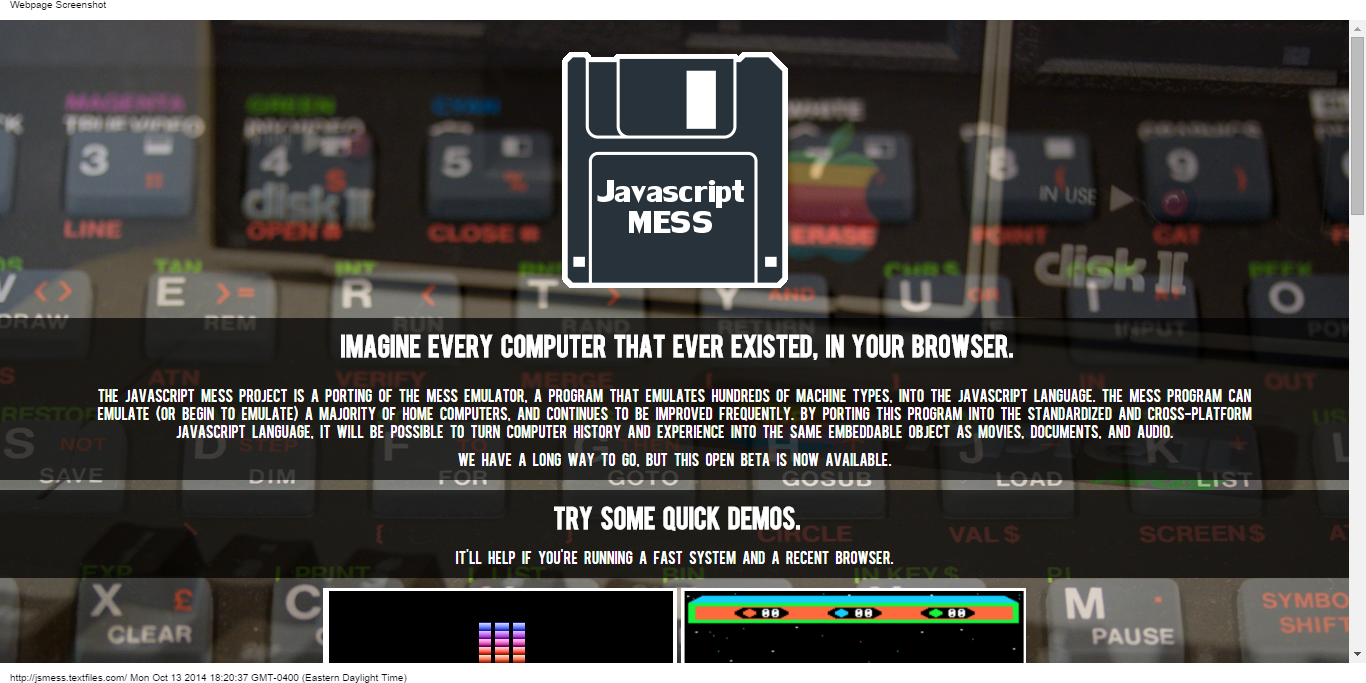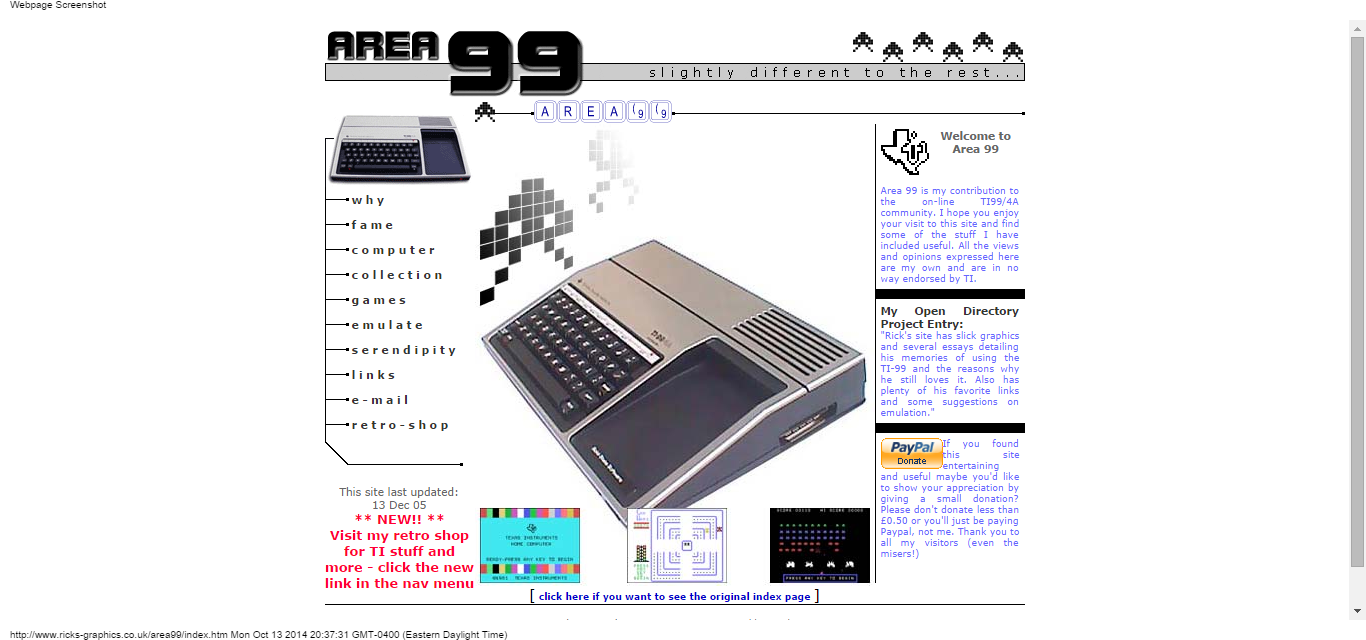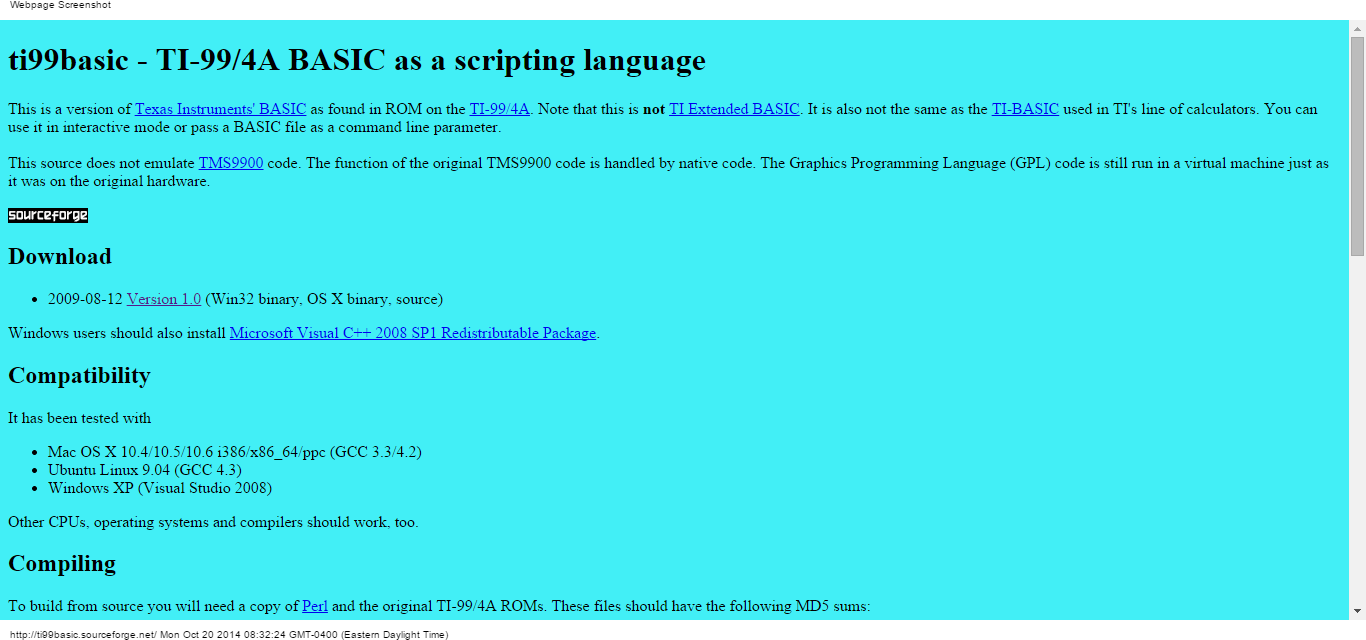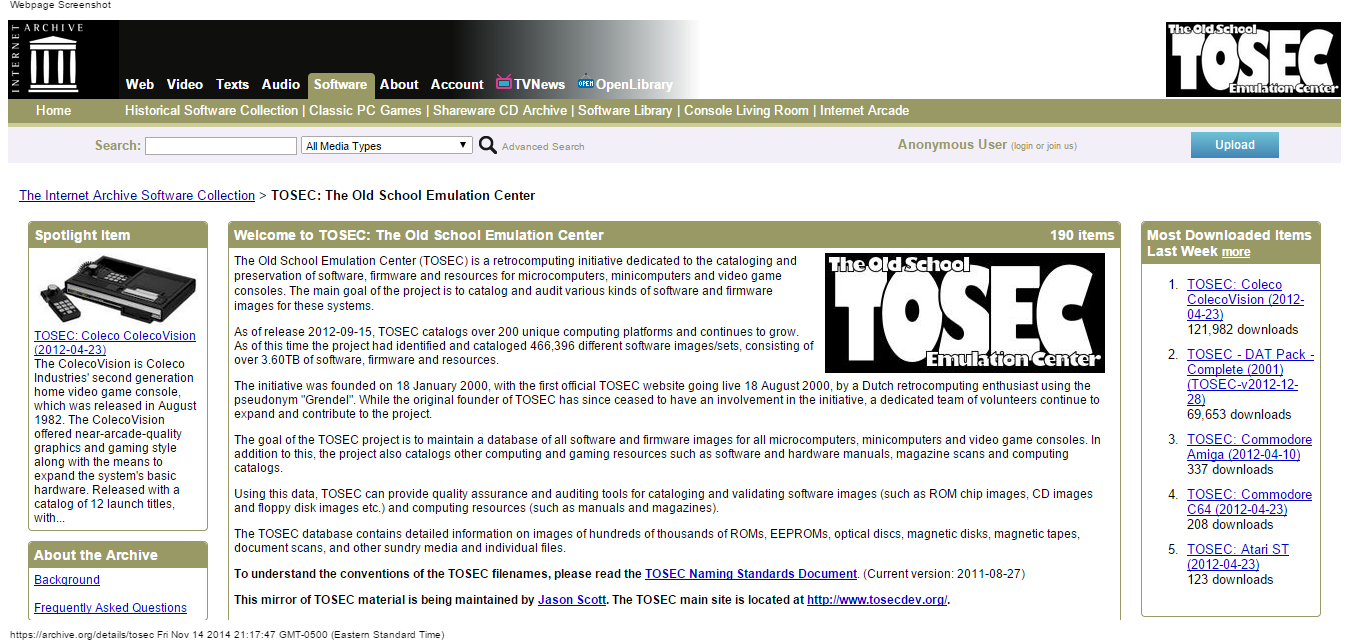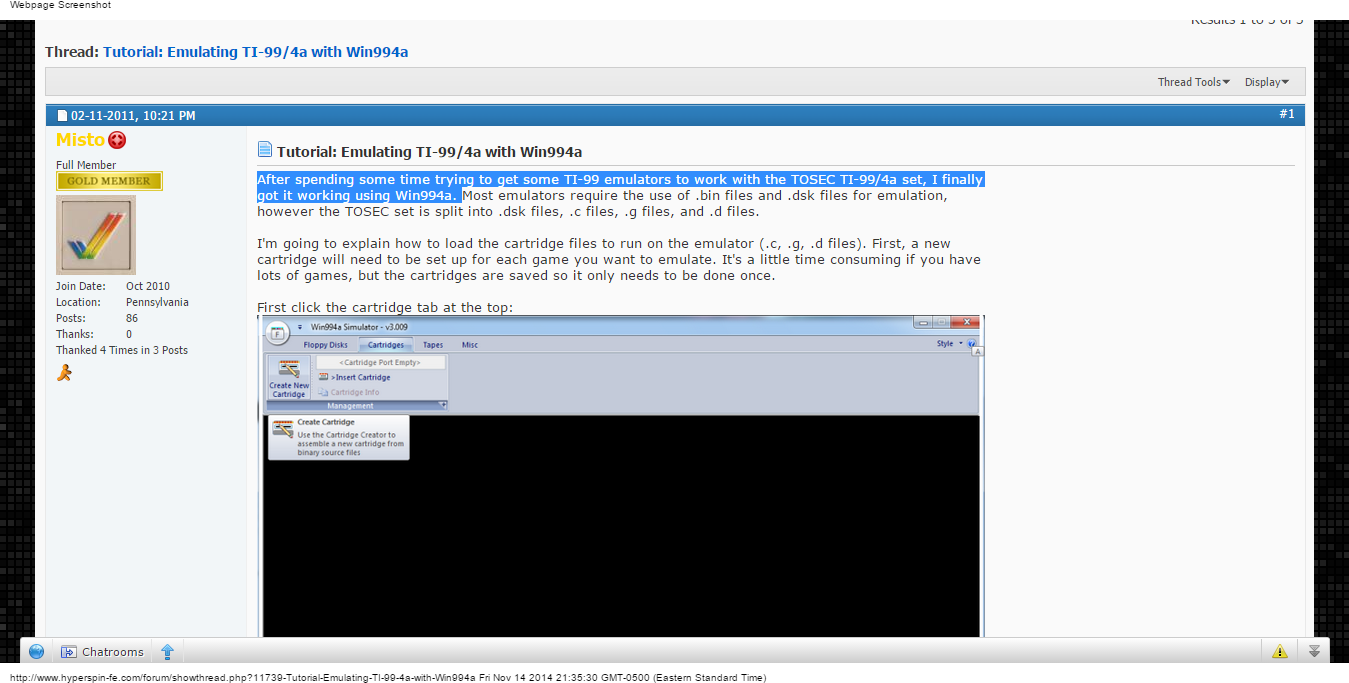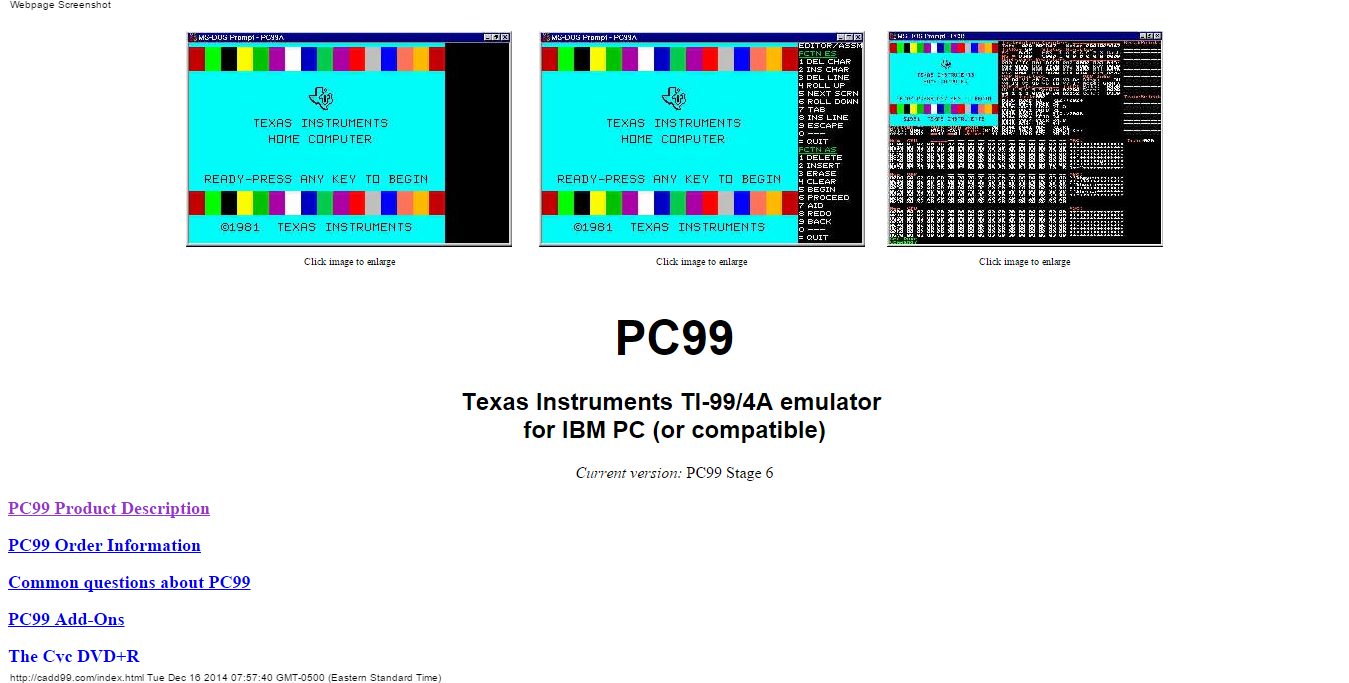 CaDD Electronics PC99
C99 is a software-only package that emulates the Texas Instruments TI-99/4A Home Computer and selected TI and...
cadd99.com
|
Details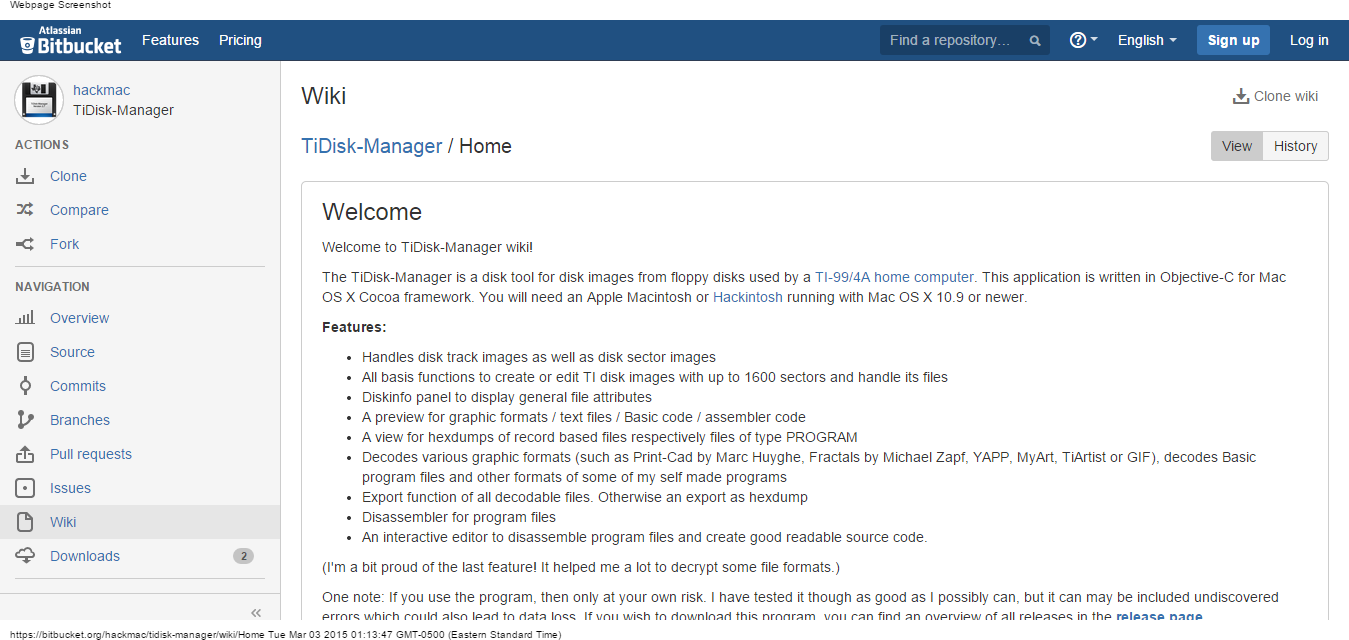 TiDisk-Manager
The TiDisk-Manager is a disk tool for disk images from floppy disks used by a TI-99/4A home computer. This...
bitbucket.org
|
Details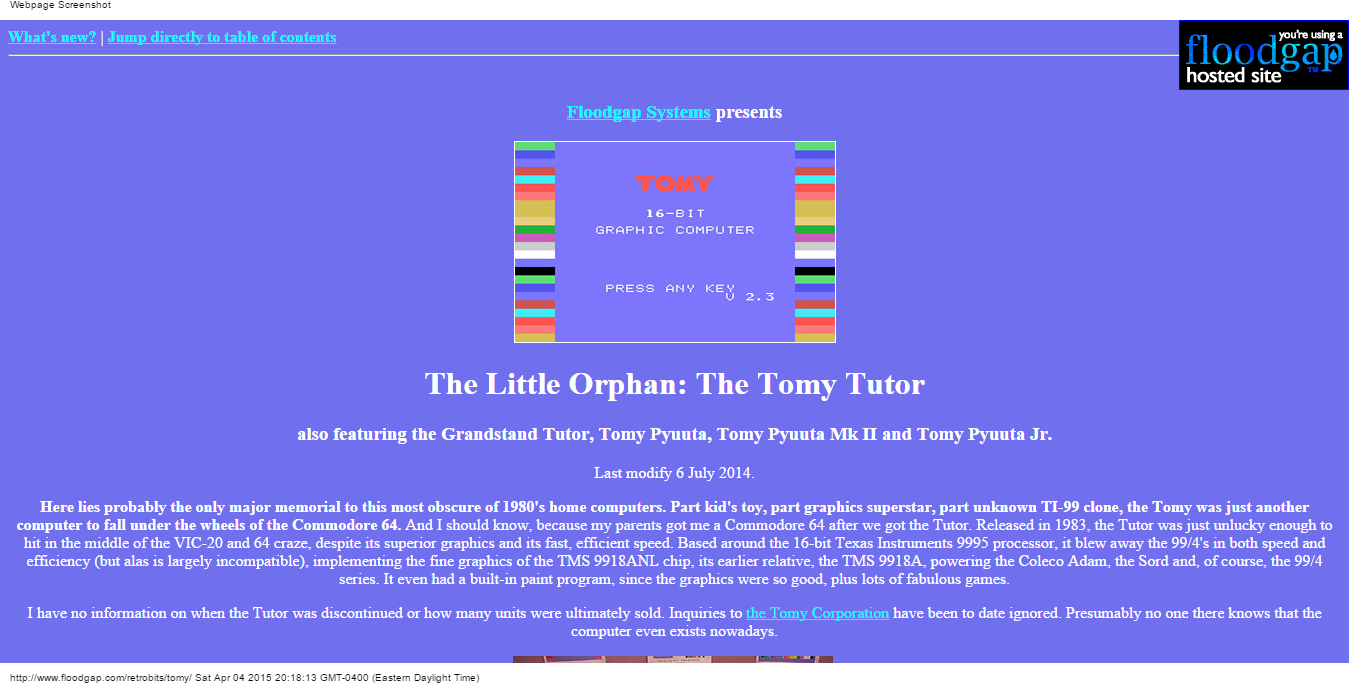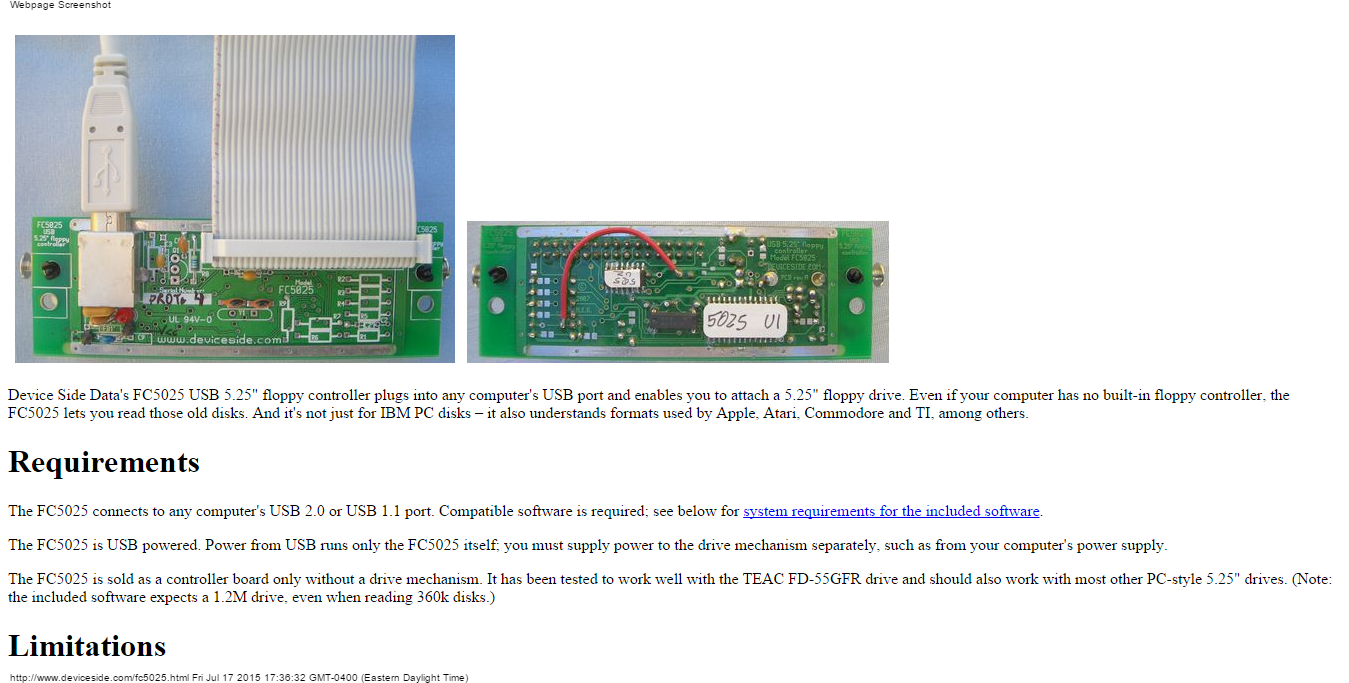 Device Side Data - FC5025
Makes the FC5025 - a USB 5.25" floppy controller that works with TI-99 floppy disks. In other words, you use this...
www.deviceside.com
|
Details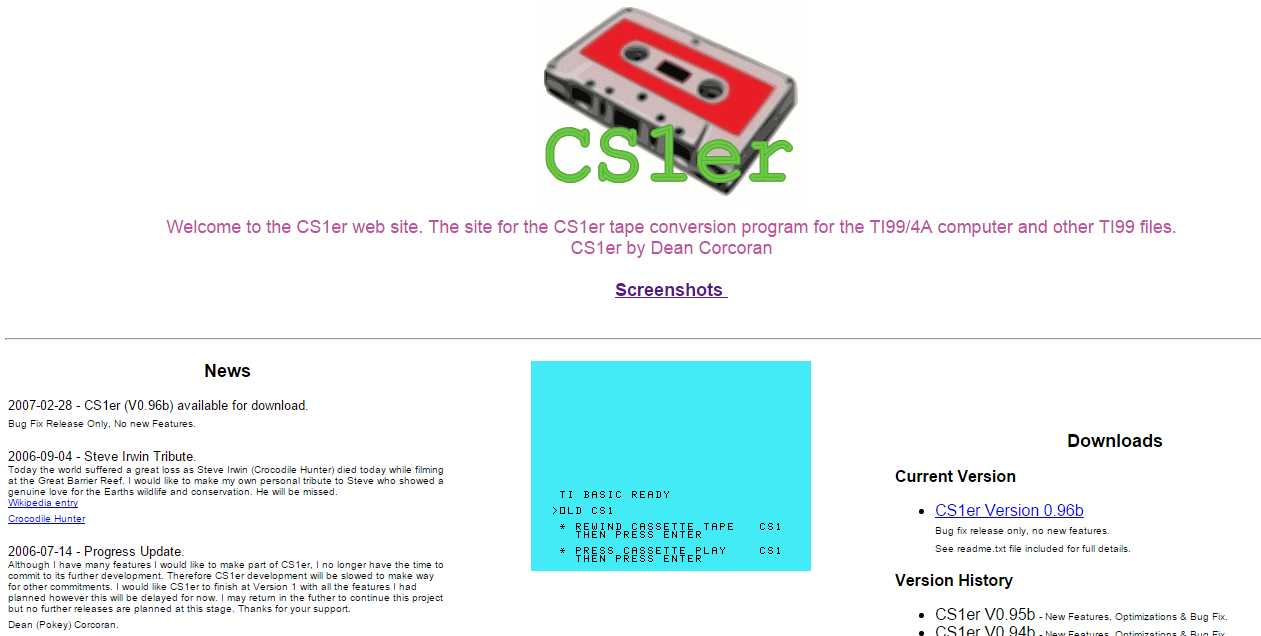 CS1er - TI99 Tape Converter
Free program written by Dean Corcoran that runs in Windows and converts programs on cassette tape to an image format...
www.cs1er.com
|
Details