---
The Texas Instruments Dataman Calculator

Download the booklet/manual that came with the Dataman:
-Dataman Manual - PDF 4.5MB
Description:
Children's educational toy.
Date of manufacture: 1977 (per copyright on face)
Power: One 9-volt battery, turns off after 5 minutes of non-use
Display: 8 Digit Vacuum Flourescent Display (VFD)?
Memory stores up to 10 problems
Keyboard: Plastic Keys
Construction: Silver-color plastic ,6 X 3 1/2 X 1 1/4
For ages 7 years and up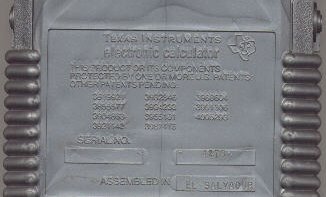 I used to have one of these when I was a kid and when I came across this one on eBay, I had to bid on it. I've seen others for sale with the instruction booklet, but mine didn't come with one. If I remember correctly, the manual teaches children how to use the toy by describing the adventures of Dataman.
Although the rear of the unit describes it as an electronic calculator, you can't use it in the sense of a traditional calculator. Punching in an equation such as 99x9 and then pressing the '=' key will not give you an answer. You must provide the answer yourself by typing in '891'. If you answer correctly, you're rewarded with a little light show on the display. If you answer incorrectly, you're given an error display and prompted with the equation again. Answer incorrectly for the second time, and Dataman will give you the right answer.
In addition to quizing yourself with equations, there are five games that you can play:
Electro Flash- You are prompted to solve addition, subtraction, multiplication, or division problems while a timer runs.
[?]- No title, just the symbols on the key. The timer runs while you solve equations. The user can choose which part of the equation that they want to solve for.
Wipe Out- Looks the same as 'Electro Flash' to me.
Number Guesser- Try to guess the secret number in the fewest guesses.
Force Out- Try to subtract numbers to get to zero in the fewest tries.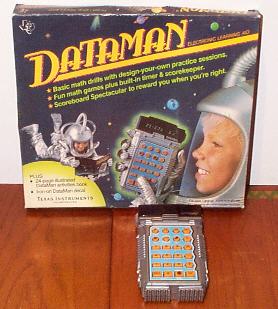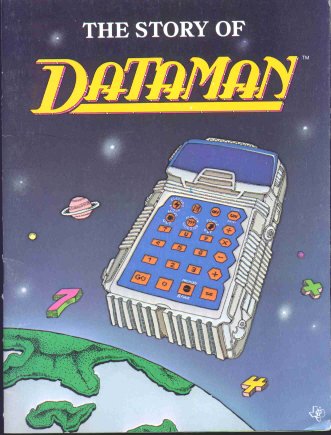 Many thanks to Nick Hulbert for this photo of the Dataman manual.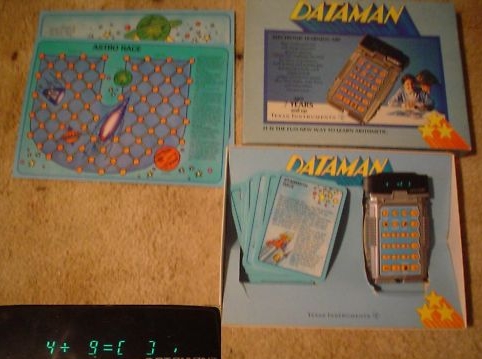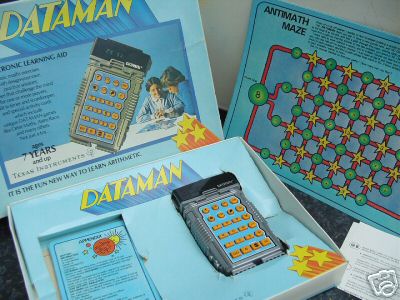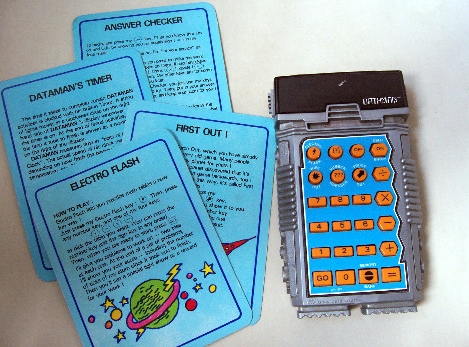 A Vintage Texas Instruments Commercial Which Features The Dataman:

Download This Video

I'm still looking for more information on the Dataman. If you have anything that you think would be of interest, please contact me at [email protected].
---
Home | Site Map | Search | Contact/E-mail | Link To The HCP | FAQ | Newsletter | Privacy